Climbing & Free Falling Tower
Reach for the top. Leap for the bottom.
Gear up and get ready to scale the wall or test your nerve with leaps of faith and free falls. The Adventure Tower sets forth 13 thrilling elements at looming heights. You'll be sure to feel a rush of adrenaline no matter what direction you're headed.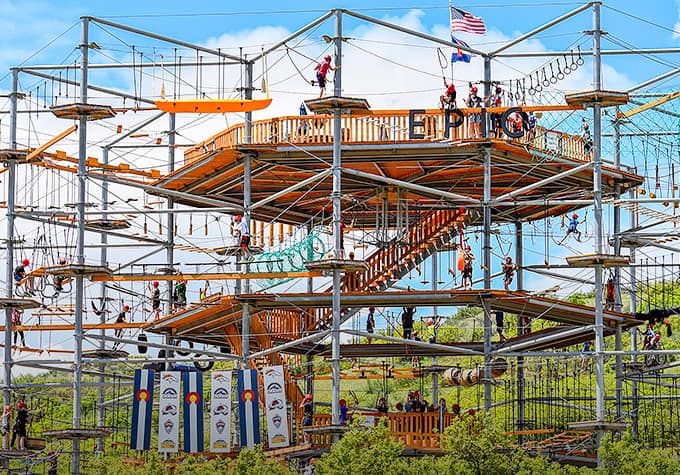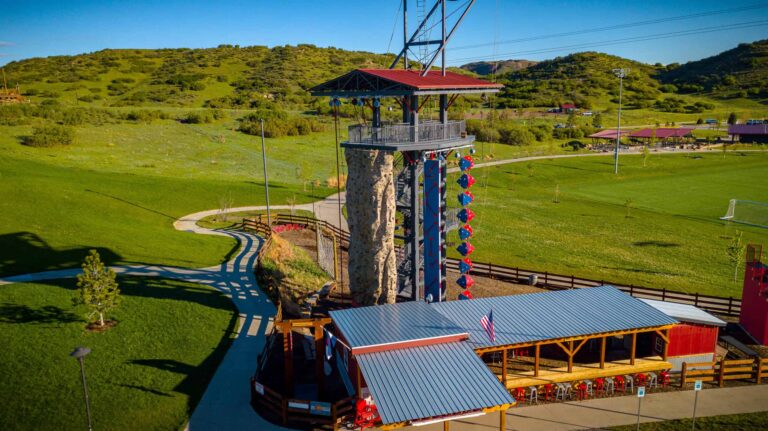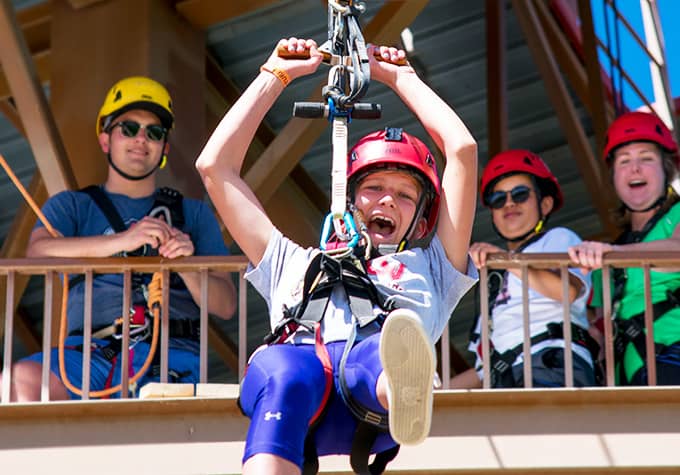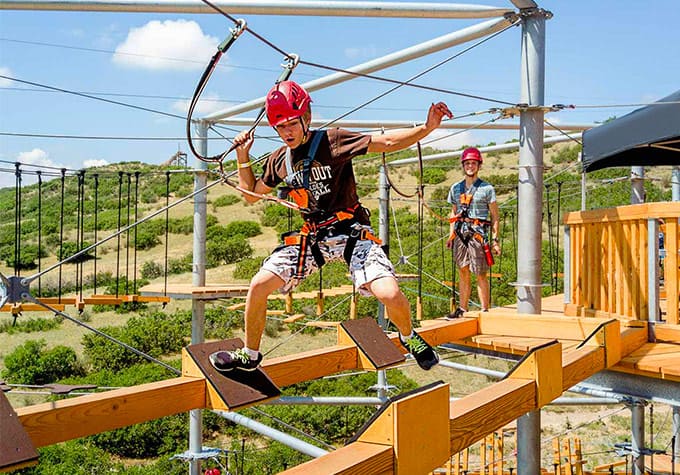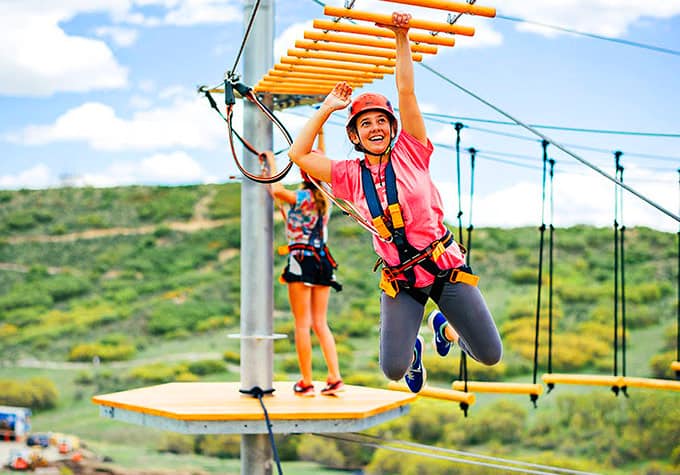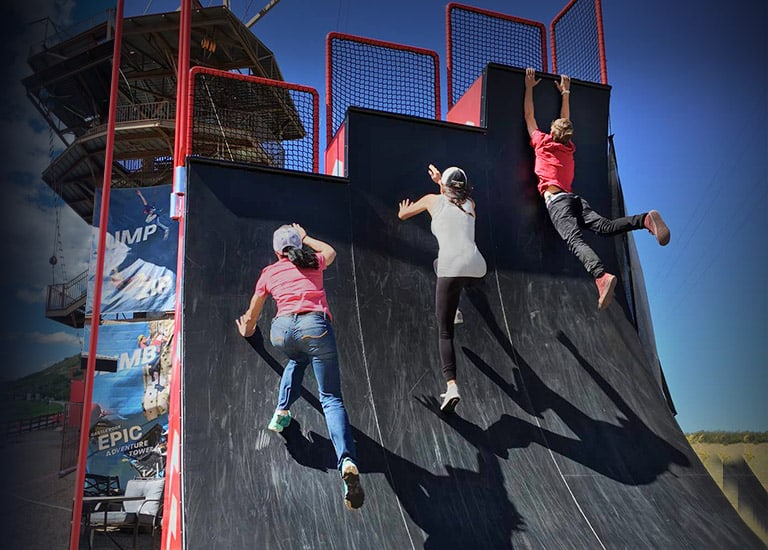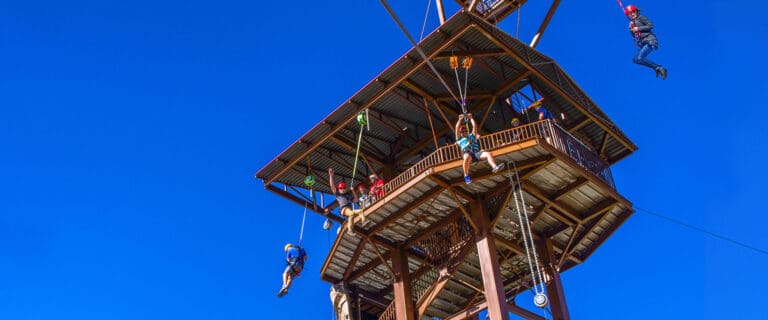 Upgrade to Adventure Flex Pass
Choose Your Own Adventure
Hours of excitement on 3 different activities including Sky Trek, Adventure Tower, and our Ninja Course.
The ultimate test of gravity stands before you. Climb your way up or submit to it's pull as you zip, free fall, or rappel down.
Put your physical ability to the test with rope climbs, ladder climbs, and a 50 ft. rock wall.
Take a leap of faith and feel the rush of free fall—sure to get the heart racing.
Each level poses its own set of daredevil deeds. Will you take it to the top?
TruBlue Trust Fall
QuickFlight Free Fall
50 ft. rockwall
50 ft. rope, ladder, & fireman's pole
2 instructional rappelling stations
1 & 2 meter QuickFlight Free Fall
45 degree Kamikaze Zipline
Leap of Faith Zipline
Push your limits as you ascend to the Eagles Nest platform and then complete a jaw-dropping 75ft aerial rappel. Adjacent state-of-the-art belay systems allow simultaneous descent with a friend.
Make sure you're ready to roll before booking. The requirements per activity vary slightly.
All ages are welcome as long as the weight requirements are met.
Weight requirements vary depending on activity
Rockwall and Ninja Warrior: 30-270 lbs. 

All other tower elements: 50-270 lbs.
Must be in a physical condition apt for climbing, jumping and balancing.
Pregnant women, people with severe leg or back problems, broken limbs, or other serious illnesses will not be able to participate.
Create a fun-filled day or split it up into multiple visits.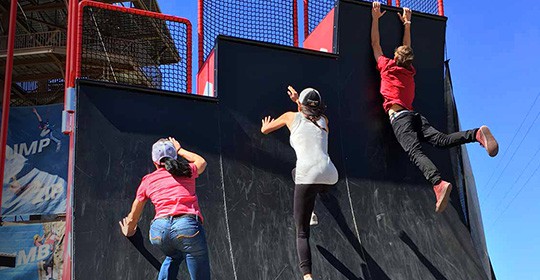 A challenge for mind and body—just like you see on TV!
Included with Adventure Tower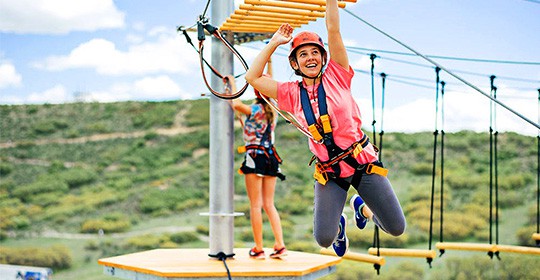 4-story, 110-element aerial trekking course.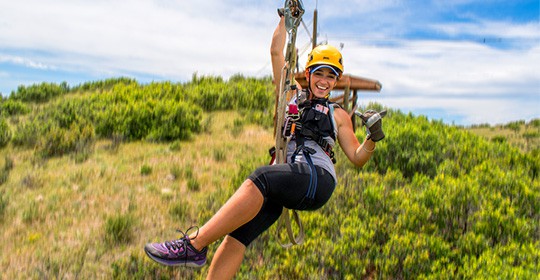 10 thrilling ziplines spanning nearly 2 miles!
Got Questions?
We've Got Answers.