We are now allowed to operate all of our tours at The Edge Ziplines & Adventures!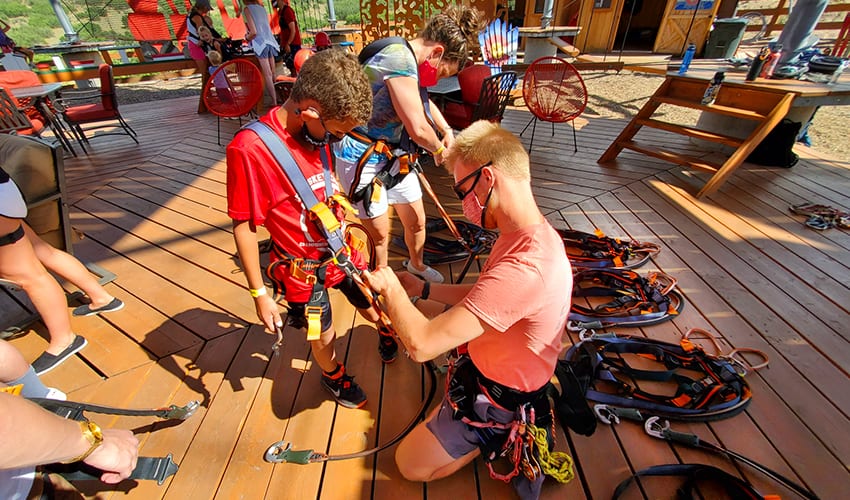 For all of our safety, we are continually monitoring the updates and orders from local, state, and federal agencies concerning Coronavirus COVID-19. We are currently following all necessary precautions as advised by the Center for Disease Control – CDC, and we are implementing internal protocols for all of our activities.
We are disinfecting all gear between use and operating with all social distancing practices.
We are using a "contact-free" check-in. And require reservations in advance.
We require all guests to have and wear a face-covering during check-in and activities respecting well-being and best practices.

Sky Trek
You are welcome to bring a pair of thin gloves to use on this adventure. We recommend a thin pair of gardening style gloves which would work well and wouldn't be too warm.

We are excited to get us all back to the outdoors