We are now allowed to operate all of our tours at The Edge Ziplines & Adventures!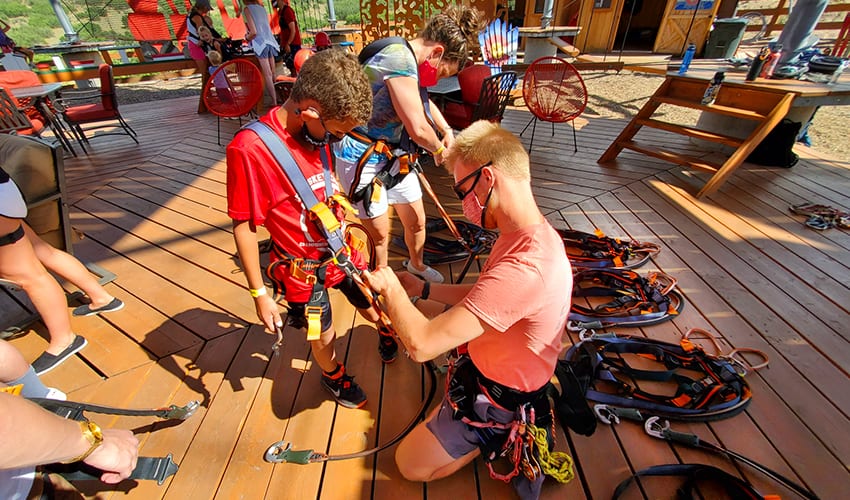 For all of our safety, we are continually monitoring the updates and orders from local, state, and federal agencies concerning Coronavirus COVID-19. We are currently following all necessary precautions as advised by the Center for Disease Control – CDC, and we are implementing internal protocols for all of our activities.
We are disinfecting all gear between use and operating with all social distancing practices.
We are using a "contact-free" check-in. And require reservations in advance.
We require all guests to have and wear a face-covering during check-in and activities respecting well-being and best practices.

Sky Trek
You are welcome to bring a pair of thin gloves to use on this adventure. We recommend a thin pair of gardening style gloves which would work well and wouldn't be too warm


Private Tours
We will allow private tours for anybody interested. Feel free to call for any details. 720 733 ZIPP (9477)


We are excited to get us all back to the outdoors!