Choose Your Own Adventure
Get access to three adventures for one great price. Spend up to four hours on our Sky Trek, Adventure Tower, and Ninja course. Climb, rappel, swing, soar, and more while conquering 100+ obstacles at your own pace.
Make your sky-bound escapades as challenging and epic as you please. Spend as much time on each activity as you like, and after hours of fun you'll feel accomplished and ready for a well-earned break!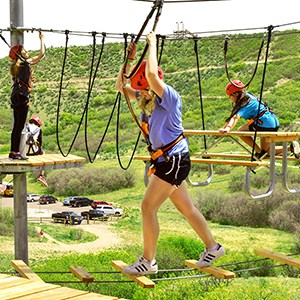 Four stories of fun. Endless fun for both kids and adults.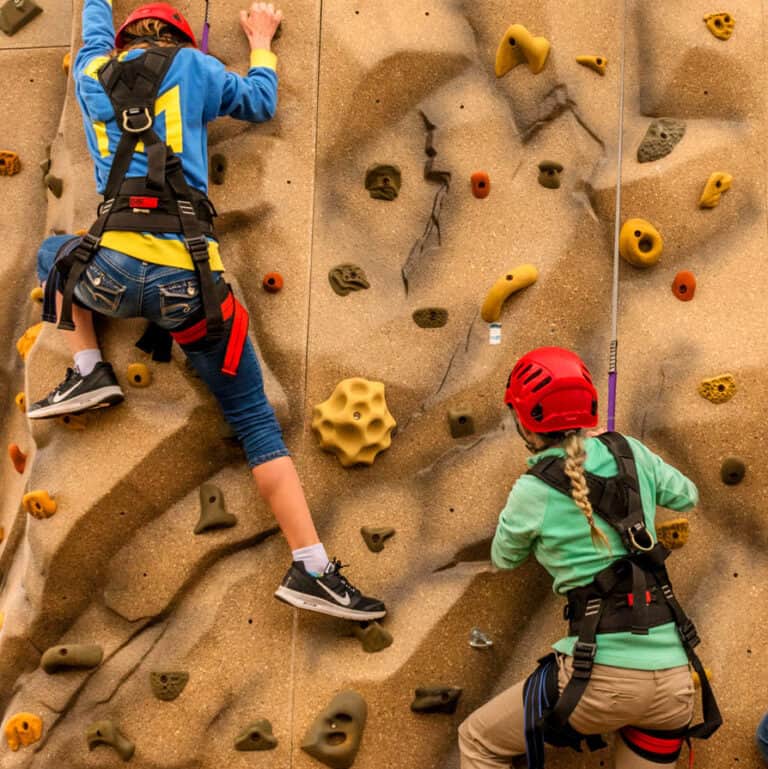 Climbing, rappelling and ziplining all in one place. Scale, leap, repeat.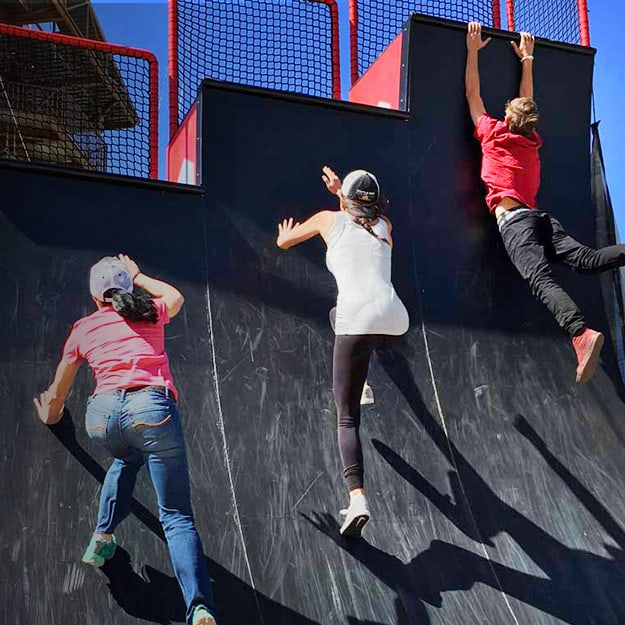 Can you conquer all six levels? This course will test your speed, agility, and strength.
Much like challenge level, guests can choose their level of thrill. Keep it closer to the ground or bring it sky-high for a true adrenaline rush.
Add a Zipline Tour for the Ultimate Adventure
Save on our 10-line zipline tour and feel the rush of adrenaline and you reach speeds up to 50mph.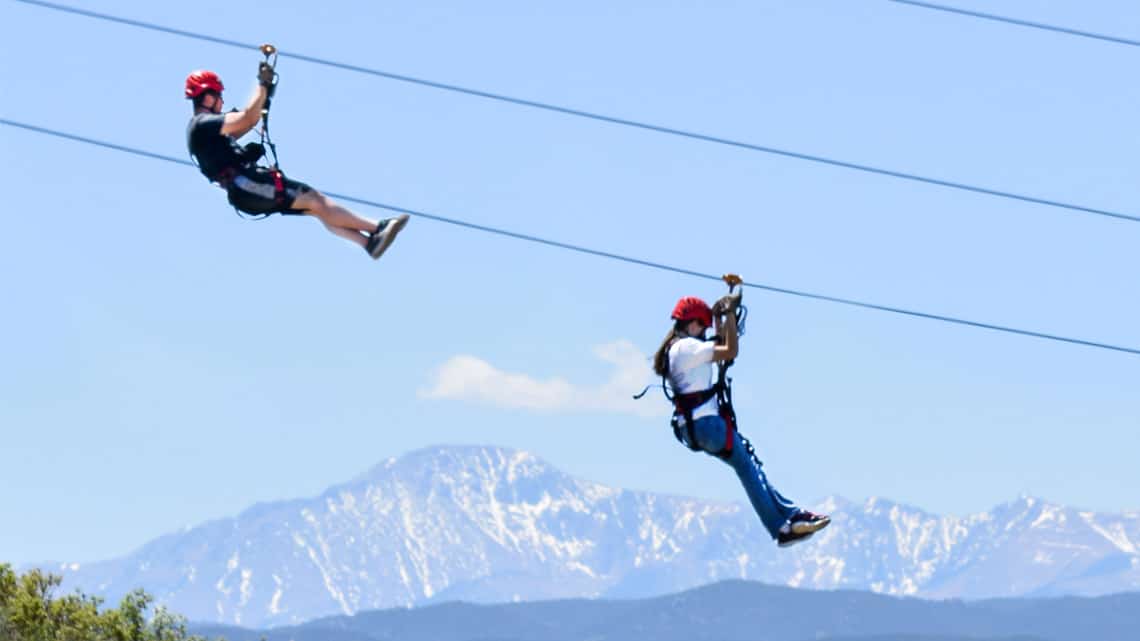 Make sure you're ready to roll before booking. The requirements per activity vary slightly.
Sky Trek: There is no weight restriction for the Sky Trek. However, the following size requirements apply: 
Kids Course (lowest level) – Must have a reach of 5 ft. above the ground.
Upper levels –  Must have a reach of 6.5 ft. above the ground.
Participants who don't meet these requirements must be supervised by a guest who does.
Adventure Tower
Rock wall and Ninja Course: 30-270 lbs. All other tower elements: 50-270 lbs.
Sky Trek: 4+. Children ages 8 and under must be accompanied by an adult. 
Adventure Tower: All Ages
Ninja Course: No age requirement but a good starting point is 8-10 years old.
Must be in a physical condition apt for climbing, jumping and balancing. 
Pregnant women, people with severe leg or back problems, broken limbs, or other serious illnesses will not be able to participate.
Create a fun-filled day or split it up into multiple visits.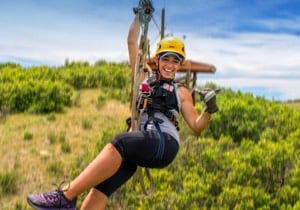 10 thrilling ziplines spanning nearly 2 miles!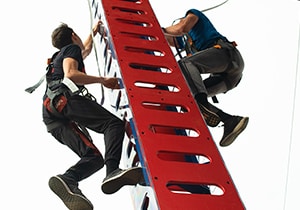 Adrenaline pumping free falls, plus climbing wall and rappelling stations.​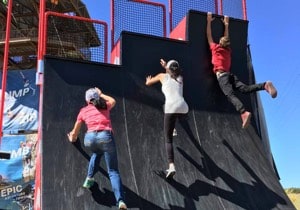 A challenge for mind and body—just like you see on TV!
Experience adventure all year with a season pass.
What Our Guests Are Saying
This is an amazing place for the whole family. The park feels like it has 100 options of things to do with a self-guided system.

— Joshua H
This was truly an amazing experience, the guides were very friendly and informative. Be ready to do some ninja warrior stuff.

— Jessica C
The best adventure ever! Something for everyone, all skill levels. I've taken my wife, 7 year old, and my 18 year old. They all loved it.

— Tony H
From start to finish this place is a 5 star experience. The day we actually got to go the entire team was ready waiting and had an incredible positive attitude.

—Susan K
Not your ordinary ropes course! We made the quick drive down from Denver when we were in town. Well worth it! The kids loved the ropes course and adventure tower!

— Kim W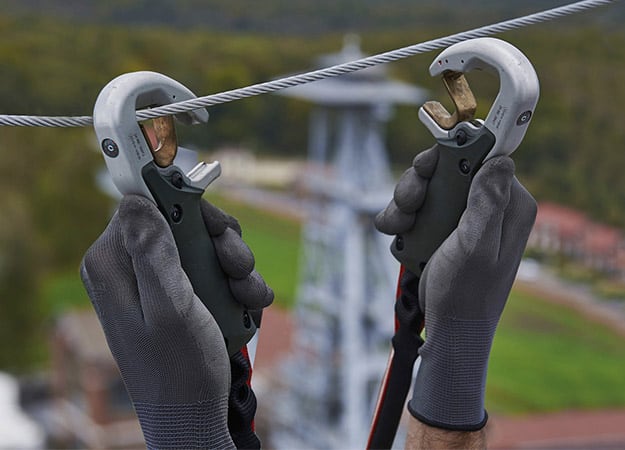 Serious Fun. Serious Safety.
Our harnesses are equipped with the CLiC-iT double clip system that allows full mobility while ensuring you are safely clipped in at all times. Our guides are also stationed on each level to assist if you find yourself in a bind.
Challenge your team, build trust, communication and unity—and have fun while doing it! It can only go up from here, right?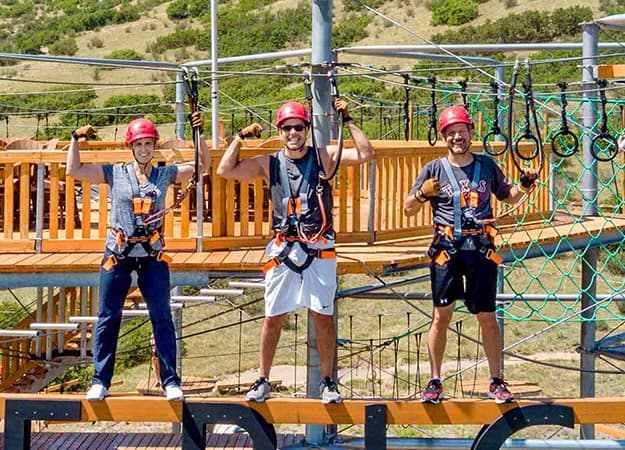 Got Questions?
We've Got Answers.